Full Mouth Rehabilitation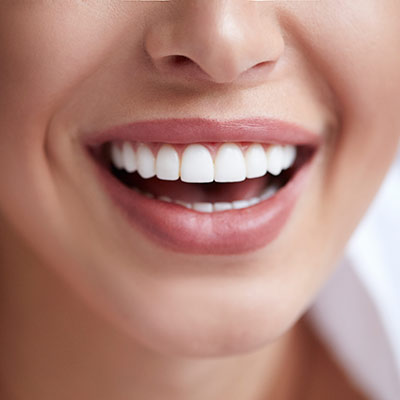 Feel like your teeth are beyond help? Or that you need to just take them all out and start again? You are not alone!
Many people feel self-conscious about their dental situation, and are afraid to smile due to broken or missing teeth? At Brentford Cosmetic Dental we offer the options for full mouth rehabilitation that combines a variety of dental treatments to restore your smile – regaining the function and appearance you had when you were younger.
How We Can Help Restore Your Smile
Accidents or certain medications can cause the teeth to break down. With time, people may need to get their teeth extracted, especially at the back. They can have a sunken jaw, which makes their face collapse slightly, and they don't look as young and vibrant as they once were.
The good news is that by getting the jaw back in its correct position with support of the teeth under the skin, and particularly under the lips, the face can again look more youthful. When your teeth look attractive, you can smile with confidence.
You can also eat more confidently. Once of the leading causes of stomach issues is poor digestion – often because of the inability to chew the food fully. So fixing your smile can have some other hidden benefits for some people.
What to Expect
When you become a patient, we will have a conversation with you about how your smile has gotten to this point, and what your options will be to restore your smile. We look at each case holistically, not just a "drill and fill" or a quick fix. We're seeking to make long-term changes, not only in the appearance of your teeth, but also in their function.
Some clinics are set up with seminars to help convince you the best option is to take all your teeth out, and put in an " All on 4″ solution. Yes, it may be the best for some people, but in most cases, teeth can be restored, and function returned, without going to such drastic measures. We listen – we tailor the solutions – and then help with very flexible payment options.
Frequently Asked Questions
How long does a full mouth rehab take?
It can vary from six weeks to six months. It depends on the person. If implants are involved, it may take longer than six months to see the final result.
At the initial free appointment, we will take some Xrays and impressions, all under our offer for a complimentary consultation. Then we would see you again about 10 – 14 days later to go over the process, cost and options there may be, whether it's bridges, dentures, or implants. We can often show you how the results will look at the end.
Yes, we can tailor a payment option for patients, whether it be pay as you go, prepay for your treatment and get a 10% concession, or use a payment plan with no credit check and no interest. Once we know the treatment options, we will give you a tailored solution, before we go ahead with the actual appointments where any cost will be involved.
Will Health Insurance cover it?
If you have health insurance, we can help structure your treatment to maximise your returns. In some cases, if health Insurance will be beneficial for you, we will let you know – so you have the option to join if you like. In some cases, insurance can cover up to half the cost – which does surprise some people. It all depends on the treatment needed and your level of cover.
Get Started Today
Contact our practice to schedule a complimentary consultation with the dentist to start your journey!

Full Mouth Rehabilitation Forest Hill VIC | 03 7023 0066